How Whatsapp Makes Money , interesting question right? yes everyone wants to know how whatsapp make money and they don't even charge money to install or show ads in their network then how whatsapp earns money at all?
to solve and your questions and more, we created this article for you, so let's deep dive and see what is covered in this article.
How Whatsapp Makes Money.
how does Facebook make money from WhatsApp?
founder of Whatsapp.
who owns WhatsApp.
Whatsapp earning method.
how does WhatsApp make money in 2021?
with all these and more lets dive into it.
Related: How swiggy earns.
What Is WhatsApp?
Before we jump into how whatsApp makes money we need to know what is whatsapp and the founders of whatsapp.
WhatsApp is an online messaging application that works both on desktop and mobile devices.
except for messaging purposes, WhatsApp has also used for video and voice call purposes.
WhatsApp was founded by Acton and Koum in the year 2009.
WhatsApp was brought by Facebook in 2014 with $16 billion.
Brian acton Tweeted this after getting rejection from facebook:
How Whatsapp Makes Money
when WhatsApp was first started out by founders Acton and Koum they decided to be a personal app for people, and they decided to make it free for the first year and after that, they will charge $1 from the user per year.
then in 2014 facebook brought whatsapp for $16 billion and then facebook became the parent company of whatsapp.
the devided as $4 billion in cash and $12 billion facebook shares.
after this deal WhatsApp released a blog, mentioning that they will not charge any subscription cost after one year.
then facebook wants to make profit out of it, because obviously they invested so much of money in buying that.
After so, facebook received a lots of aligations that they use whatsapp users data to know their
demographics.
gender.
interests.
hobby.
behavior.
so that they can use these important data to create more targeted and personalised ads on facebook.
but Facebook denied these allegations and they updated their privacy policy and claimed that WhatsApp is end-to-end encrypted so no one can read the messages except the sender and the receiver.
you can read their full policy update here at whatsapp.com/legal/updates/privacy-policy.
now whatsapp makes money from two ways:
Whatsapp Business.
Whatsapp Pay.
Now WhatsApp introduces a new feature called WhatsApp business, this is a dedicated WhatsApp create for business owners who want to interact with their customers.
this WhatsApp business is different from normal WhatsApp, here you can give automatic replies, show your catalog, show your website and official email address, and more.
whatsapp business charge money from these business owner t access their premium business features/tools.
WhatsApp pay is the new feature introduced by WhatsApp recently where you can send money from your WhatsApp user to another WhatsApp user via WhatsApp pay.
the money will be deducted from your bank and you can also link your UPI or other wallets.
and when you transfer money from WhatsApp pay, WhatsApp cuts out a minimum margin, and that how they generate money from WhatsApp pay.
though facebook never revealed whatsapp' income report publically.
Related: How to check your airtel number.
Other Messaging App Vs WhatsApp
Whatsapp is not unique, there are lots of other apps that competes with whatsapp and they are successfully monitized and earning millions of dollars.
The most famous application that competes with WhatsApp is Wechat. Wechat is the most popular Chinese messaging application.
wechat earns via ads and they also have online games from which they make money.
in the financial year 2019, wechat generated over $14 billion as revenue, with over $1 billion active users.
there are also other messaging apps that competes with whatsapp which are:
Kakao Talk.
WeChat.
Viber.
Line.
telegram.
signal.
Why WhatsApp Is So Successful?
In simpler words:
No Gimmicks.
no games.
no annoying ads.
one of the main reasons behind WhatsApp's success is its wide audience and fanbase, and here are the top reasons why WhatsApp is so successfull.
1 ) Ease of use:
the main reason behind WhatsApp success is ease of use and affordability, it is free to use and it has no extra annoying ads and you can literally download the whatsapp app on any low end devices because whatsapp requires on high features to use.
all you need is just a data connection to enjoy the ultimate of whatsapp chats, video and voice calling features.
2 ) Larger audience base:
the only thing that make whatsapp so popular is its wide audience base, believe it or not whatsapp is available over 180 countries across the globe.
whatsapp monthy user base was 2 billion in february 2020 and the user numbers keep on growing.
In some countries like Brazil, Latin America, or South America, more than 90% of people replace texts and calls over WhatsApp to communicate with their loved ones abroad.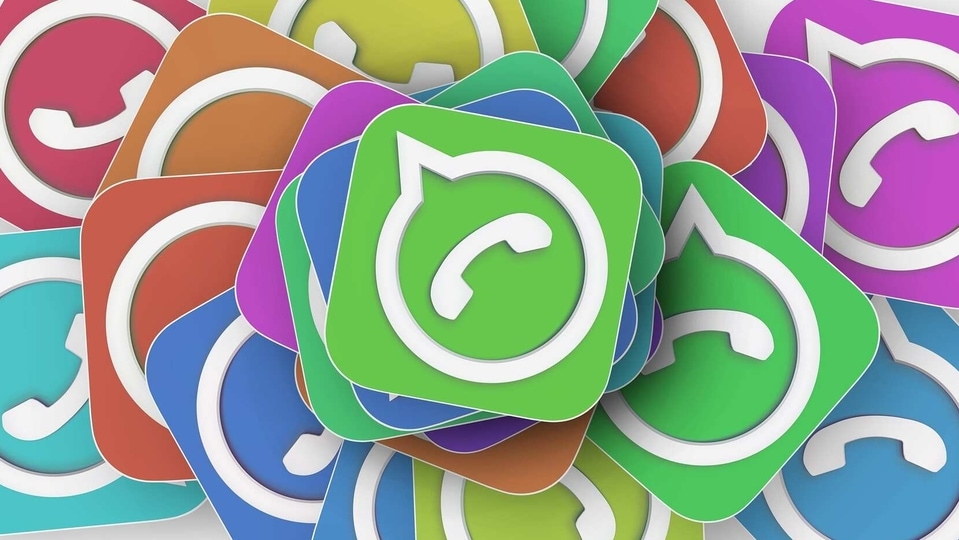 WhatsApp is free to use across all the platforms such as android, IOS, and Windows, with some of their unique and cool features such as:
location sharing ( Real-time ).
content sharing.
contact sharing.
status sharing ( makes WhatsApp more engaging ).
3 ) makes international communication a lot easier:
Do you remember those extra high charges for international roaming charges? yes, those charges were successfully replaced by WhatsApp at no cost!
now money is not the barrier between you and your loved ones, now you can talk for hours just using WhatsApp, just make sure you have a stable data connection and user's mobile number.
even on WhatsApp's mission statement, they mentioned "Behind every product decision is our desire to let people communicate anywhere in the world without barriers"
Whatsapp End-To-End Encryption:
another reason why WhatsApp is so successful and how they make so much money is their End-To-End Encryption security.
people trust whatsapp, because whatsapp knows how their user's data is important and sensitive.
according to Whatsapp End-To-End Encryption is defined as " End-to-end encryption ensures only you and the person you're communicating with can read or listen to what is sent, and nobody in between, not even WhatsApp. "
WhatsApp's end-to-end encryption is so powerful that even WhatsApp itself will not able to decode the end-to-end encryption, and hence it makes WhatsApp so secure for their consumers.
You can check their full end-to-end encryption details here at www.whatsapp.com/security
Your chat is even secure when you are moving from one device to another device, but once you are login to the new device then you will be able to access your chats in decrypted plain-text format.
Have questions about WhatsApp end-to-end encryption? Read their official FAQ page at faq.whatsapp.com/general/security-and-privacy/end-to-end-encryption.
Whatsapp Growth Strategy
Today whatsapp is so much successful then others because of few reasons that they followed while other failed to do so.
from the very begginng whatsapp was clear with their goal and their revenue model and the founders focus on whatsapp's growth not only on how whatsapp earns money.
today whatsapp has almost 1billion users per day with 65 billion messsages per day and that is insane, majority of their users come from:
with the use of technology, WhatsApp penetrated the SMS market so well that today it is almost impossible for any other app to beat WhatsApp today.
How Facebook Use Whatsapp Data
when facebook brought whatsapp back in 2014, they promised to whatsapp just to know the user behavioural patterns and also they will keep whatsapp free.
when facebook acuired whatsapp in 2014, they updated the whatsapp policy and stated that they will share some of their user data.
when facebook updated this, whatsapp explained the reason to the users in their blog as:
"By coordinating more with Facebook, we'll be able to do things like track basic metrics about how often people use our services and better fight spam on WhatsApp. And by connecting your phone number with Facebook's systems, Facebook can offer better friend suggestions and show you more relevant ads if you have an account with them. For example, you might see an ad from a company you already work with, rather than one from someone you've never heard of. You can learn more, including how to control the use of your data, here."
the only thing that makes the user stick to whatsapp is their End-to-end encryption
Why Whatsapp Owners Leave Whatsapp:
whatsapp's cofounder and CEO Jan Koum, left whatsapp group because of their argument with facebook regarding data privacy and whatsapp business model.
according to washington post, koum and his fellow founder brian sold their application whatsapp to facebokk with 19billion dollars in which 3 billion dollar was facebook stocks.
after leaving facebook, kaum shared a facebook post as:
It's been almost a decade since Brian and I started WhatsApp, and it's been an amazing journey with some of the best people. But it is time for me to move on. I've been blessed to work with such an incredibly small team and see how a crazy amount of focus can produce an app used by so many people all over the world.
I'm leaving at a time when people are using WhatsApp in more ways than I could have imagined. The team is stronger than ever and it'll continue to do amazing things. I'm taking some time off to do things I enjoy outside of technology, such as collecting rare air-cooled Porsches, working on my cars, and playing ultimate frisbee. And I'll still be cheering WhatsApp on – just from the outside. Thanks to everyone who has made this journey possible.
in response to this post facebook founder commented as:
"Jan: I will miss working so closely with you. I'm grateful for everything you've done to help connect the world, and for everything you've taught me, including about encryption and its ability to take power from centralized systems and put it back in people's hands. Those values will always be at the heart of WhatsApp."
both Koum and Acton were very sensetive regarding whatsapp's privacy and data, but when facebook changed their privacy policy when they brought facebook, Koum and Acton both left the group.
to know more you can visit here at washingtonpost.com/business/economy.