highest paying jobs in India! here in this article, I am going to cover some of the top highest paying jobs in India so that you can prepare for your career in an organized manner.
we all work hard to get a good job, we all focus on our studies so that we end up with a top paid jobs.
before doing so we need to know what are those top paid jobs in India? so that we could get a clear vision!
so without further ado, let's dive in.
---
Highest Paying Jobs in India:
CEO:
CEO ( chief executive officer ) is the highest-ranking official in any company whose main responsibility is to manage the whole company including managing all the important operations, the main point of communication between the board of directors (the board) and corporate, making major corporate decisions and taking main decision for the betterment of the company in future.
mainly CEOs deal with the high-level decisions for the company.
Earn a bachelor's degree.
have a good job experience.
master's degree.
leadership skills.
strong management skills.
strong communication skills.
decision making.
problem-solving skill.
time management.
Jobs of CEOs are high-pressure and challenging one.
though they got a huge salary. according to the U.S. Bureau of Labor Statistics, the median salary of the top CEO executives is $104,700 per year, and the Bureau Of Labor Statistics also predicted that there will be an 8% growth in this field by 2026.
---
Anesthesiologist:
An anesthesiologist is a doctor who practices anesthesia.
anesthesiologists are also specialized in developing anesthetic plans, perioperative care, administration of anesthetics.
Anesthesiologists are also present in operation rooms as they provide continues medical guidance for the patients, they also monitor the patient's vital functions such as breathing, heart rate, rhythm, blood pressure, body temperature, body fluid balance, etc.
in a typical working day, Anesthesiologists work for 10-12 hours sometimes they need to work at night if some serious operation is going on.
frankly speaking, Anesthesiologists are highly paid medical professionals, their average median salary exceed all other fields, their average median salary is 1,250. that is why they one the highest paying jobs in India.
qualification required:
4-years of undergraduate, under any medical college.
after undergraduate, they further go for anesthesiology program for 4-years.
they further go for 1-year training for:
pain management
cardiac anesthesia
pediatric anesthesia
neuro anesthesia
obstetric anesthesia
critical care medicine
hospice and palliative medicine
payscale for Anesthesiologists:
anesthesia – ₹1,209,269.
Recovery / Post-Anesthesia Care Unit (PACU) – ₹1,191,893.
Pain Management – ₹1,213,564.
salary of anesthesiologists are also based on their experiences.
---
Full-stack software developers:
who are software developers are the creative minds behind amazing software and in the case of Full-Stack Software Developer they work both front and backend of a website which means they deal with database projects, building UI and UX of a website, and even they deal with clients regarding different projects.
steps to became a full-stack software developer:
became familiar with Coding languages such as:
HTML.
CSS.
JAVASCRIPT.
Php.
Python.
SQL.
improve your skills
to work with or to understand complex concepts, you need to have your foundation strong such as you need to have strong knowledge in HTML, CSS, javascript, and other technologies.
except for coding skills, you need to have solid theory concepts such as:
servers and their working principles.
networking.
website hosting systems.
different kinds of algorithms.
data structure.
database management.
became familiar with different kinds of technologies.
undergraduate in computer science or any other related course.
take assignments for practical exposure.
salary of full-stack developers are higher than others in this field, they are one of the highest paying developers, according to glassdoor salary of full-stack developers are $91,123 per year.
if you work with some of the big companies your payscale would be much higher than others, for example, Adobe Full Stack Web Developer salary is $110,500/yr.
for this reason, full-stack developers come under one of the highest paying jobs in India.
---
Digital marketing:
digital marketing is the modern form of marketing where we use different channels such as mobile devices, social media, search engines, and other platforms to reach customers.
there are different roles played to digital marketers such as generating traffic to a website, leads, and sales for businesses by reaching people who are exactly looking for your products or services.
the main focus for digital marketers is to generate high quality leads for businesses that will convert into paying customers.
digital marketing projects start with a strategy that helps businesses to achieve their marketing goals through different mediums such as paid ads, earned or owned media.
there are different forms of digital marketing which are:
SEO.
SEM.
PPC.
SMM.
Content marketing.
email marketing.
influencer marketing.
related: SEO interview questions.
there are a number of ways you can earn from digital marketing such as :
SEO.
Blogging.
content marketing.
web designing.
social media marketing.
affiliate marketing.
earning potential from digital marketing is huge enough, you can easily earn in lakhs with digital marketing.
if you are good with marketing skills and customer relationship management then you will be able to gain customers which in turn benefit you financially and help you to earn more money.
you can generate more than 1000 dollars with affiliate marketing and blogging.
---
Data Scientist:
data scientists are mainly responsible for analyzing, collecting and interpreting huge amounts of data.
data scientists work in different technical fields such as scientists, statistics, computer programming, and mathematics as well.
steps to becoming a data scientists:
to be data scientists you must go for a bachelor's degree in data science or related fields.
if you are into a data industry-related field then you can go for a master's in data science.
if you are not into a bachelor's degree then you should go for a certificate course to get an entry-level data scientist job.
skills required to be a data scientists:
programming languages.
Analytical Skills.
statistical skills.
data visualization.
data warehouses and structures.
research.
machine-learning techniques.
data cleaning.
data scientists are one of the most highly paid officials in India as the median salary for data scientists is as high as $95,000 ( for freshers ).
if you are mid-level data scientist then your median salary will be $128,750.
for more experienced or managerial roles salary can be as high as $185,000.
for this reason, data scientists' jobs are the highest paying jobs in India.
---
Machine Learning expert:
machine-learning experts are professionals who specialized in developing machine learning programs.
machine learning is a branch in computer science that mainly focuses on creating computer algorithms that machines can learn.
how to become a machine learning expert:
you need to have a bachelor's degree in machine learning or related fields.
computer basics should be strong.
should have good knowledge of statistics.
good knowledge in Python and R languages
experience with data analysis projects.
experience with machine learning projects.
in-depth knowledge of big data technologies.
skills required:
mathematics.
computer science.
coding.
statistics.
deep learning.
deep learning.
critical thinking.
so know you want to know how much exactly machine learning experts earn? according to indeed the average salary of machine learning experts are $146,085 and this will increase by 344% in coming years.
now I think it's clear why machine learning experts are in our list of highest paying jobs in India!
---
Blockchain Engineer:
blockchain engineers are specialized in creating digital solutions for businesses and organizations by using technology.
The main reason why big tech companies use blockchain is to create complex system of recording information so that it makes difficult to hack or cheat the system.
In simpler terms a blockchain technology is a digital ledger of transactions that is being duplicated and distributed across the system of blockchain computer system.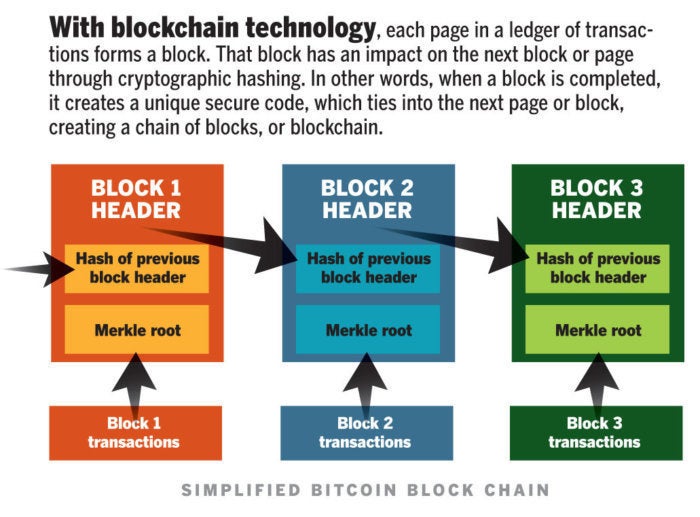 It is expected that blockchain will revolutionize business processes in the future in many industries but that will take time as well as effort.
Recently many government sectors adopted blockchain technology to improve the financial and public service securities.
as of now, we know blockchain technology is very important to keep companies data safe and secure and many of the big tech giants are using it so they are paying well to blockchain engineers.
But how much they are getting paid that include them into highest paying jobs in India?
Well according to Hired the annual average salary for blockchain engineers is between $150,000 and $175,000/ Year. whereas a full-time software engineer salary is $137,000/ year.
You can learn blockchain from universities or online the choice is yours, to know more about blockchain technologies check out these resources.
---
Cloud Computing:
I like Wikipedia's definition for cloud computing " Cloud computing is the on-demand availability of computer system resources, especially data storage (cloud storage) and computing power, without direct active management by the user. The term is generally used to describe data centers available to many users over the Internet "
There are three types of cloud computing services that are:
Software as a service ( SaaS ).
Infrastructure as a Service ( IaaS ).
Platform as a Service ( PaaS ).
No doubt cloud computing is a high demand skill and cloud-computing engineers are the highest-paid individuals, according to ZipRecruiter average cloud computing engineer salary range anywhere between $104k to $145k and it goes as high as $250k.
What are your responsibilities as a cloud computing engineer?
A cloud computing engineer you are responsible for technological duties such as designing, planning, managing and maintaining the platform.
skills required to be a cloud computing engineer are:
Database Skills.
Information Security.
Web Services & APIs.
Cloud Service Providers.
Networking Skills.
Programming Skills.
Linux.
Cloud computing is the new era technology that unlocks a whole new dimension is software engineering. With the help of cloud computing we can create, host and execute that can scale up much faster due to its large storage capacity.
with all these things cloud computing is the highest paid jobs in india.
Artificial Intelligence:
before we tell you about the next big future business opportunities india, let me tell you about artificial intelligence what it is actually:
artificial intelligence is refer to the human brain stimulation to robots so that they can think like robots