business ideas in Bihar YES many budding entrepreneurs want to know some of the best profitable business ideas in Bihar so that can execute those profitable business ideas and can lead a successful business.
you are in the right place for discovering new business ideas, but before starting out with business ideas let's check some of the facts related to Bihar.
Related : profitable business ideas in punjab.
what is covered in this article?
Bihar's economy.
Business ideas in Bihar.
new business ideas in Bihar.
small business ideas in Bihar.
manufacturing business ideas in Bihar.
best business idea in Bihar.
in Bihar, the economy largely depends on service-oriented people with a significant agricultural base.
bihar GDP : 96billion dollar ( 2020-21 ).
bihar GDP ranking : 13th.
bihar GDP growth rate : 10.53%.
GDP per capita : 610 U.S dollar.
Economy segmentation:
agriculture : 23% of economy.
industrial sector : 17%.
service : 60% of economy.
as you see from the above data Bihar's economy largely depends on the service sector and so if you want to start your own entrepreneurial journey in Bihar then you must acquire the right business idea.
so without further ado, lets dive in to our business ideas.
related : business ideas in gujarat.
related : business ideas in assam.
---
Business Ideas In Bihar
Sanitary Pad Manufacturing:
sanitary pad manufacturing for both baby and old age people can be a profitable small scale business idea in Bihar.
in India, there are almost millions of women who have little or no access to sanitary pads and so there is a large number of new startups and organizations focusing on developing affordable good quality sanitary pads.
While there are lots of big brands produce sanitary pads but they are not affordable to millions of women across India, because of their low income and some of them are below poverty.
apart from a good business opportunity, there is a global development problem that needs to be solved.
in some rural india majority of woman are not aware of basic menstrual hygiene.
thanks to our bollywood movies "Padman" and "Phullu" who created successful awareness.
setting up your sanitary manufacturing business in bihar:
You can start your manufacturing business in three segments:
Large scale production.
Small scale production.
Mid-scale production.
Large Scale Production- if you have a high enough budget then you can go for large-scale production which will cost anywhere between 10 crores to 50 crores.
also, you need to have a strong distribution network so that you can sell near million pads a day.
remember the distribution chain, profit margin, and transportation cost will increase the pad price by 50%.
small-scale production- in small-scale production you can start with manual machines or semi-automated pad machines which will cost you around 2-7 lac.
but to remember that the speed and production of small manufacturing is very slow which results in poor quality pads.
just because of low speed, large unit production is not possible and thus many NGOs and organizations shut their production once they run out of the investment.
you need to take care of your manufacturing speed and product quality.
Mid-scale Production- as we can see from the above two manufacturing units, one is too slow to make a profit and another required a huge amount of investment, so to start off you should focus on mid-scale production.
as in mid-scale production, the manufacturing speed and the product quality are both good, that will help your business to grow and expand.
---
Computer training:
Bihar's literacy rate is increasing by 20% each and hence there is a demand for good computer training for students.
starting out a computer center is a profitable business idea in Bihar as long as you know how to marketize it.
with the growing technology trends in computer science, there is an in-demand for learning different programming languages, graphic designing, etc.
some of the profitable computer courses are:
Digital marketing.
ethical hacking.
web development.
cybersecurity.
web designing.
artificial intelligence.
and a lot more, also you can include programming language courses such as c, c++, java, python and more.
you need an investment of rupee 2-7 lacs depending upon your setup requirements, also you must hire good faculty who can teach very well.
related: Best way to became millionaire.
in a well established computer training center you can easily earn more than 10 lacs per month.
Computer training center is small scale business ideas in bihar.
---
Bakeries:
as we all know food production is one the most profitable business in any space. baked ideas such as cake, cookies, etc have a pretty high demand in the market because people love to eat them.
if you add your own creativity into this business then you can easily go ahead from your competitors because the special thing about bakerie business is that you can try out different experiments to create a unique food item.
There are different forms of bakeries businesses which are:
Wholesale Bakeries.
retail bakeries.
you can also choose different niche under retail bakeries such as:
Home bakeries.
Specialty bakeries.
Bakery food trucks ( can be a new business idea in Bihar ).
bakery cafe.
things to keep in mind before starting out a successful bakery business in bihar
write a thorough but easy to execute business plan.
if you have not enough money then get some loan or funding.
if you have no space to open a store then lease a commercial space.
get necessary permits and licenses.
design your shop, so that it looks attractive.
hire proper staff.
get Equipment for your bakery store.
advertise your bakery store.
try to host a grand opening, so that nearby people can get to know about your store and that will help you to get initial customers.
maintain good quality food items.
bakery is a new business ideas in bihar, and every entrepreneur must consider.
Related : Swiggy Business Model.
---
Tutoring Service:
Tutoring service is a profitable business idea in Bihar that you can start, But more importantly what problem you will be able to solve with this business opportunity in Bihar?
Problem– some schools are underfunded, some schools are too expensive to afford, kids need proper education india, some kids need more help because they are not easily accessible to education.
Fact- 35 million children under the age of 14 do not attend school , and almost 53% of girls under age 10 are illiterate. in india 53% of population has a primary schooling and 20% population has secondary schooling degrees. to know more visit this article.
This is major problem that is unsolved in india, why not you take a chance and provide a solution in small scale?
the best part about tutoring business is that it requires very low investment to start and there is no limitation for growth in this sector.
you can start tutoring as a small scale business in bihar, and later on you can expand it and grow your business.
in a state like Bihar, students need more and more quality teachers who can prepare them for tough exams such as UPSC, IIT JEE, and more like that.
in the beginning, you can start individually and once you started getting students, then you can hire more teachers to expand your business.
keep in mind if you want to start a small-scale business as an individual it's okay to start without a business plan, but if you want to expand it further in the future then you must go for a good business plan.
things to consider before starting out:
proper Business planning.
Structure of your business model.
Subjects you will include.
market research.
service description.
management.
goals and objectives.
sales and marketing.
overall tutoring can be a profitable small scale business ideas in Bihar, but with proper planning and execution, you can expand it further.
---
Restaurant:
believe it or not, if you can run a successful Restaurant then you can make a profit margin of more than 40% per month, and this is what makes this business more successful than the real estate business.
in the property business, you can make a profit of up to 25% per year. but to make such a profitable restaurant business in Bihar you need very good planning.
remember Restaurant can be a profitable business for you only if you maintain your Restaurant properly.
also, you need to take care of your staff so that they can make delicious foods for your customers, if necessary train your staff or hire chefs.
the brutal truth is that 90% of restaurant businesses fail during the first year because of proper planning and marketing.
besides that, another main reason behind unsuccessful Restaurant Businesses is not knowing your targeted audience.
there are mainly 5 types of targeted audience in Restaurant Businesses that are:
Seniors ( seniors include people age 65 or more ).
Baby boomers ( people born between 1946 and 1964 ).
Empty nesters ( people who are in their early 50s ).
Generation X ( people born between 1965 and 1980 ).
Generation Y ( people born between 1980 and 2000 ).
generation y also termed as "millennial generation".
decide the food concept for your Restaurant such as:
Chinese Restaurant.
family-style Restaurant.
casual dining Restaurant.
pizza style.
coffee house.
Things to keep in mind before starting your Restaurant business in bihar:
choosing your Restaurant concept and brand.
create a good menu list.
write your Restaurant business plan.
raise funds.
select a proper location or rent a place.
get required Permits and Licenses.
design your Restaurant.
hire proper stuff.
Advertise your restaurant.
the overall restaurant business is a new business opportunity in Bihar if you follow proper marketing channels and promote your brand.
except bihar, Restaurant business can be a profitable business ideas in ranchi as well.
related: how you can earn in millions in delhi.
---
Mobile and Accessories Store:
smartphone, this is probably one of the most popular gadget in the world and nowadays it is very basic need for everyone of us.
nowadays everyone is obsessed with smartphones, even a small kid. in recent years mobile has become an entertainment medium.
mobile selling businesses are becoming popular in indian market and also with the new player jio, mobile data is much cheaper in india and thats what make india a soild profitable market for Mobile and Accessories Store business.
so Undoubtedly india is a profitable market for Mobile And Accessories Store.
things to keep in mind before starting Mobile And Accessories Store business in bihar:
get license for Your mobile Accessories shop or if you want to sell your mobiles in online market place such as amazon, flipkart or snapdeal then you need to get your GST Form number. you can easily register your GST https://reg.gst.gov.in/registration/.
Know you market and what you are selling.
understand your compititors and their best offers.
select proper place for your shop.
make sure you are available with different forms of payment mathods.
advertise your shop locally.
avail attractive offers.
choose proper supplier.
make sure that you have your presence online such as google my business and maps.
these are some of the best tips that you can follow for your mobile store business idea in Bihar.
---
Small Scale Manufacturing Units:
manufacturing is always been a profitable business idea if executed successfully. there are a lot of small scale manufacturing business ideas in Bihar which you can turn into a sustainable and profitable business.
as I said manufacturing is profitable business ideas but proper is planning and execution is a must, such as
proper plan.
required skills.
proper strategies.
experience.
a knowledgeable but supportive team.
proper industry research.
with said that, lets explore some of the profitable but low investment manufacturing business ideas in bihar.
Fashion Jewellery manufacturing.
handmade products.
footwear.
sustainable fashion clothing manufacturing.
smartphone Accessories.
homemade cookies.
organic cosmetics manufacturing.
these are some of the most profitable manufacturing business ideas that you can start and build your successful business in Bihar.
---
Franchisees:
to be on safer side, lets suppose you don't want to take any risk by starting out your own business idea in the market, but that doesn't mean you can't do or own a business.
that's where Franchisees business option comes into play, but before starting out you should know what is Franchisee's business.
Franchisees Business Idea In Bihar
if you want to start your own business but you don't have a proper business plan or you are not confident about your ideas to start from scratch then Franchisees' business model is a great option to start with.
Franchisees' business
suppose you want to start a business but you have no business idea that you can work on from scratch that's where Franchisees' business model comes into play.
a Franchisees' business model is basically operated by a single individual ( franchisee ).
a franchisee ( the individual ) uses the trademark, branding, and business model of another company ( franchisor ).
there is a legal relationship between the franchisee and franchisor that is the owner of the company the individual owner.
in this business idea the franchisee follow the business process and execution of the franchisor ( the company ) and earns profit.
there are two kinds of franchise model such as:
COCO ( company-owned company-operated ).
FOFO ( Franchisee Owned Franchisee Operated ).
there are few things that you should keep in mind before jumping into Franchisees' business model:
how much will it cost to own a Franchisee.
which business model will suit your locality.
how much time you need to invest.
expectation of the franchisor ( company ).
skills required to run a successful franchisee.
Different types of franchisee businesses:
Education.
Restaurants.
Fitness.
Beauty.
professeional services.
overall a franchisee business model is profitable business idea if you select proper business industry.
sometimes franchisee business is better than owning your own business, know how.
Some Of the Most Popular Franchise In India Are:
---
Freelancer:
as I mentioned in my other article, freelancing is one of the most lucrative business ideas that you start from anywhere in this world.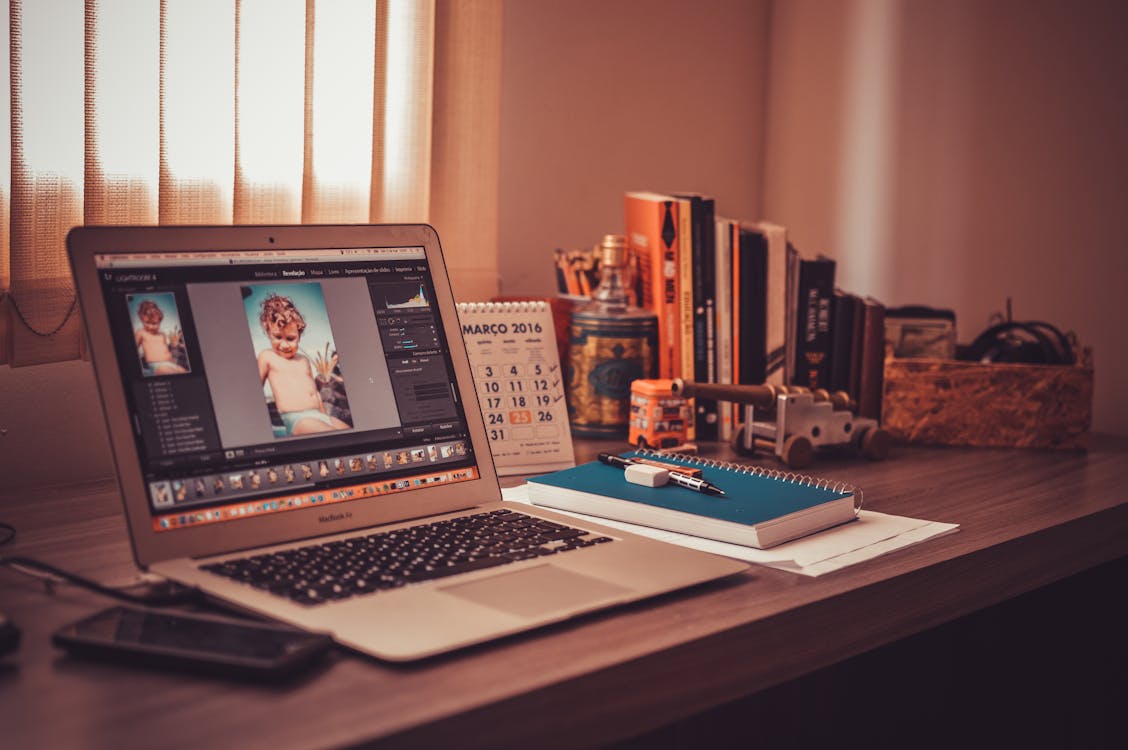 if you are good at any skill then you can make money from it and it is true, there are almost 54 million Americans left their traditional jobs and started freelancing as a full-time business.
the best part about freelancing business is that you do what you actually love and you have time flexibility.
nowadays hiring freelancers are more acceptable than ever before and this creates a great opportunity for budding freelancers and others to work on their skills and work what they love.
things to keep in mind to get started as a freelancer:
Find your goal.
Learn the required skills based on your passion or market demand.
Know where your target clients are and pitch them directly or advertise.
Set a price for your services.
Work hard and create your portfolio.
In the beginning, start with free trial services to get your client's trust in you.
To know more on how to be a freelancer check this article.
There are some high paying freelancing skills such as:
Legal Advisors.
Web Developer.
App developer.
Internet marketer.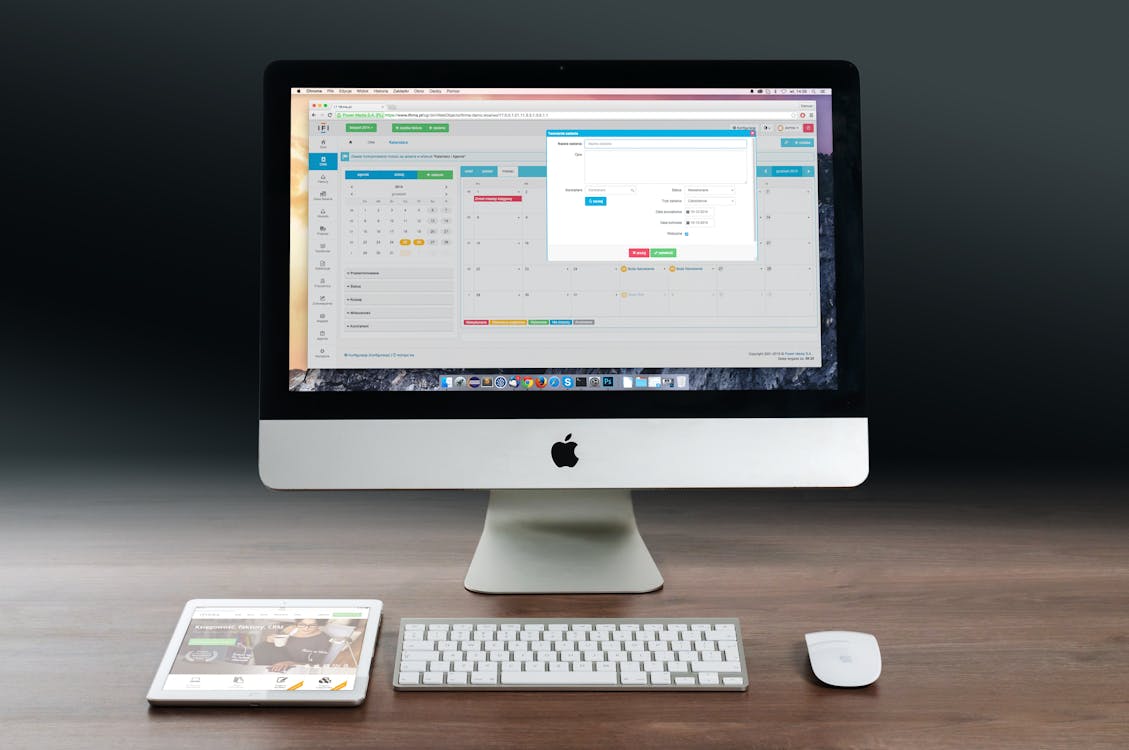 There are some popular freelancing websites such as:
Fiverr.
Upwork.
PeoplePerHour.
Crowded.
Freelancer.
Guru.
overall if you are looking for business ideas in bihar for students than freelancing is a good opportunity.
there is almost no cost to start freelancing business ideas in bihar, all you need is a desire to learn and earn.
---
Digital Marketing:
There is no doubt that digital marketing is among the top 10 highest paying jobs in india so as the digital marketing business.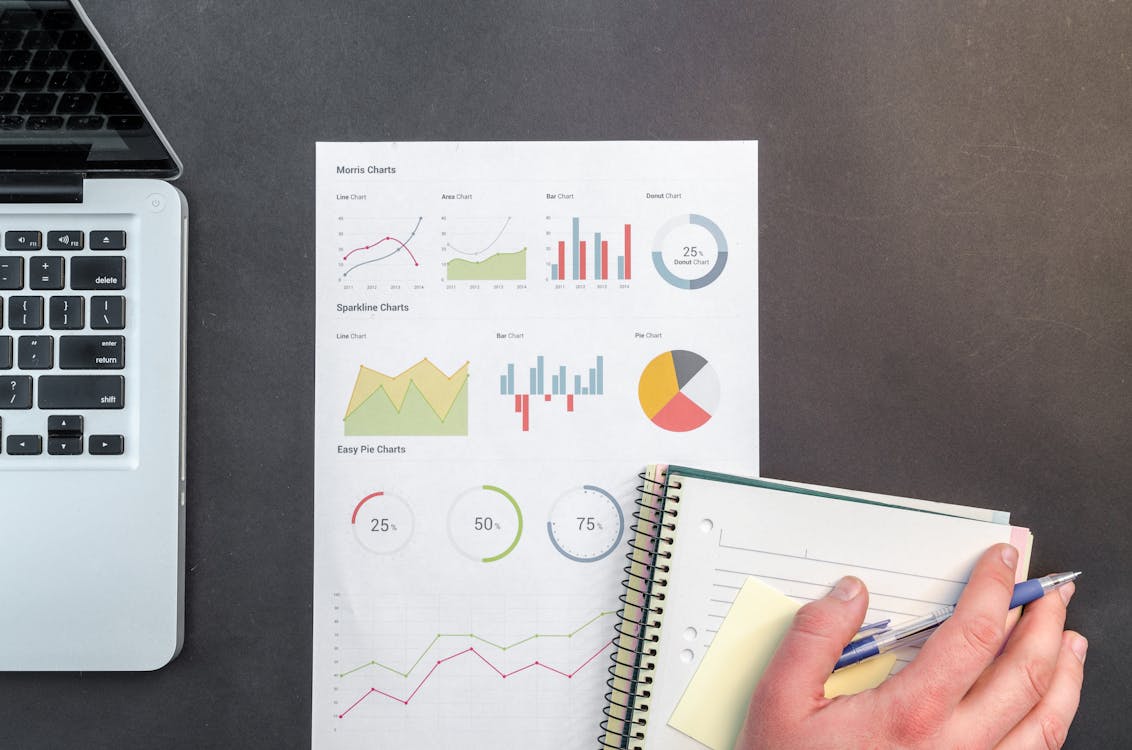 as the days go by the demand for digital marketing services is increasing day by day among small and large-scale businesses.
running a successful digital marketing business is profitable but at the same time challenging too, but the rewards are pretty beneficial for you and for your company.
but what makes digital marketing so unique than the traditional marketing ?
The main advantage of digital marketing is that it targets its audience very efficiently in a cost-effective and measurable way. digital marketing also helps to increase branding, loyalty and helps to drive sales.
How agencies charge money?
generally digital marketing agencies charge money on a monthly basis or sometimes some work as contract.
some freelancers charge per hourly basis.
Things to keep in mind before starting digital marketing agency.
Educate Yourself.
Select your niche.
Perform in-depth market research.
Build your website attractive and user-friendly.
Work hard to build a solid portfolio.
Must Have social media presence.
Advertise across social media and in google ads.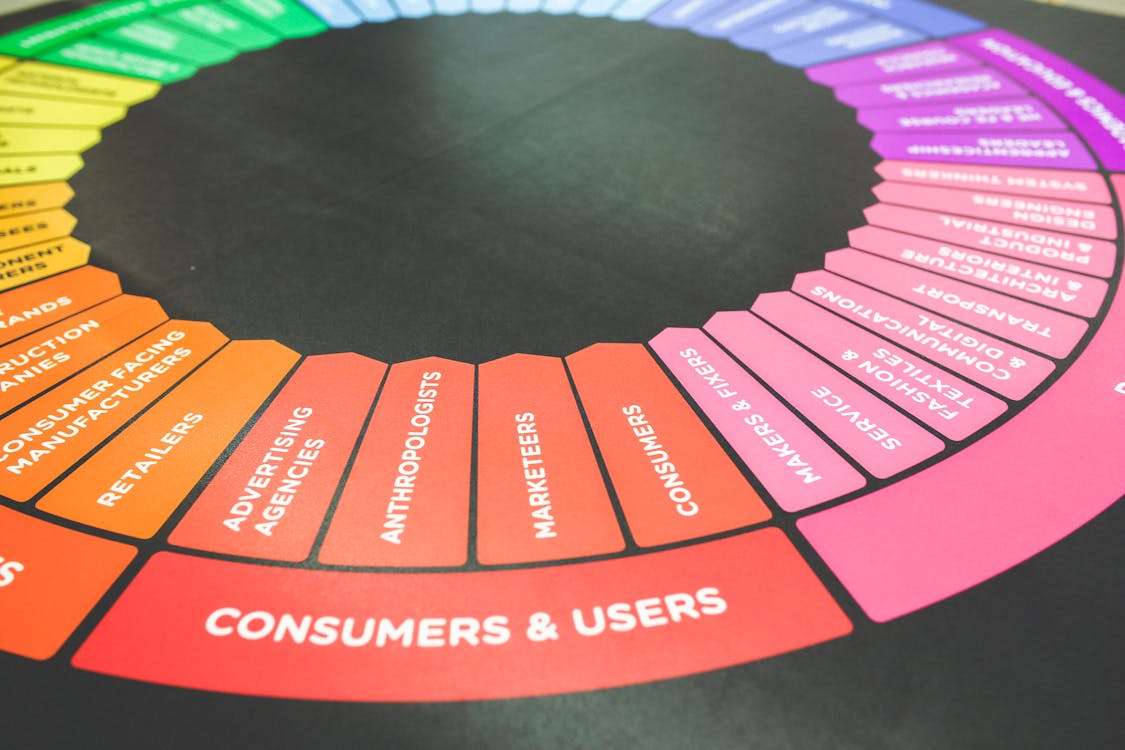 In the begining you select a particular niche and start working on it such as:
Social Media.
Web Designing.
SEO.
Web development.
PPC ads.
if you are interested in low investment business ideas in Bihar then a digital marketing agency should be your first choice.
Affiliate Marketing:
affiliate marketing is one of the best low investment business ideas in bihar. starting a affiliate marketing career is easy and simple, but you need to know some concepts related to sales and social media.
you can say affiliate marketing is a part of digital marketing, incase if you are a digital marketer as well then affiliate marketing is the go to option for you.
there are lots of affiliate programs available, also you can check our best affiliate program guide for you to get started.
But what is affiliate marketing? why you should go for affiliate marketing in bihar?
basically affiliate marketing is way with which you earn money if you generate any sale for a company, and you get the commission as a affiliate.
the affiliate research different products and if they like any product they promote that product into different channels such as social media or paid ads like google ads, youtube ads or social media ads as well.
if you carefully look at the affiliate marketing process you will find three things that are involved into this which are:
Seller and product creators ( the brand ).
The affiliate or advertiser ( You ).
The consumer ( your customer who will buy from you ).
Related: Leadsark Affiliate Marketing.
Seller and product creators ( the brand ):
FAQ For Business Ideas In Bihar:
Business Opportunities In Muzaffarpur.
Some of the most profitable yet easy to start business ideas in Muzaffarpur are:
1 ) Catering Business.
2 ) Event Management Business.
3 ) Tuition Center.
4 ) Distributorship Business.
5 ) Flour mill.
6 ) Retail Shop.
7 ) Bar or Beer shop.
Business Ideas In Bihar And Jharkhand.
Some of the most profitable and low investment business ideas in Jharkhand are:
1 ) Detergent or soap manufacturing.
2 ) Steel manufacturing.
3 ) Paper Bags Manufacturing.
4 ) Computer Programming or software development training.
5 ) Dropshipping.
Business For Sale In Bihar.
Some of the best business for sale in bihar are:
1 ) Design and sell print on demand garments.
2 ) Write and launch your own book.
3 ) Create your own digital products and service.
4 ) sell your own services.
5 ) sell handcraft products and sell them.
Best Big Business Ideas In Bihar.
We already mentioned some of the best business ideas above.
Best Business Ideas In Bihar Village Area.
some of the best business ideas in village areas are
Cloth Manufacturing or Clothing Store.
Livestock Farming.
Poultry Farming.
Flower Farming.
agriculture.
education center.
Business Opportunities In Gaya Bihar.
business ideas in gaya bihar are:
Resteraunt.
Cafe.
gym.
Saloon/beauty parlour.
Furniture Store.
Kirana Store ( more then 1 ).
sweet shop.
Business Opportunities In Darbhanga Bihar.
Darbhanga is a popular and 5th largest city in bihar that hosts more then  426 tiny industries and 181 artisan-based industries and some of the business ideas in bihar darbhanga are:
mobile repairing shop.
online couching center.
blogging.
clothing shops.
kirana store.
Business Ideas In Patna Bihar.
some of the profitable business ideas in patna bihar are:
salon.
computer training center.
fish farming.
tutor service.
franchise.
small manufacturing unit.
Business Ideas In Ranchi.
Some of the best business ideas in ranchi are:
1 ) Hotels and restaurant business.
2 ) Interior decoration.
3 ) Baby sitting
did we missed any ideas? feel free to connect with us.
If you find our article helpful, don't forget to share it.
related reads: business ideas in kolkata.